Jordan Log Cabins in Southeastern Covington County

These are photographs taken in a cotton field less than a mile south of Pine Level Baptist Church approximately 10 miles south of Opp, AL. These two one-room log cabins were built by William Enoch Jordan and his neighbor around 1855. William Enoch purchased the homestead from the US Government in 1873. The first log cabin is 16x22 feet. The second is a little larger. Families that numbered 8 or more lived in these cabins for many years.
Click here
for the map to the cabins.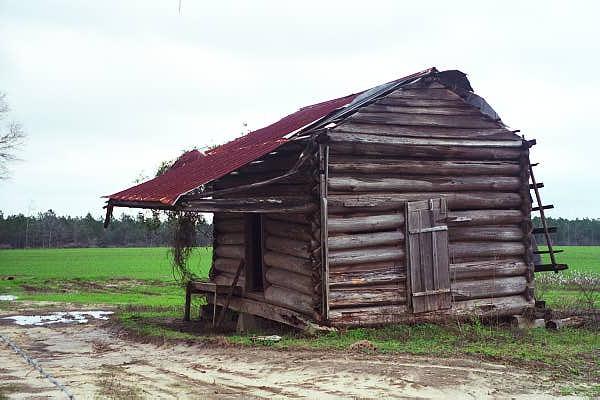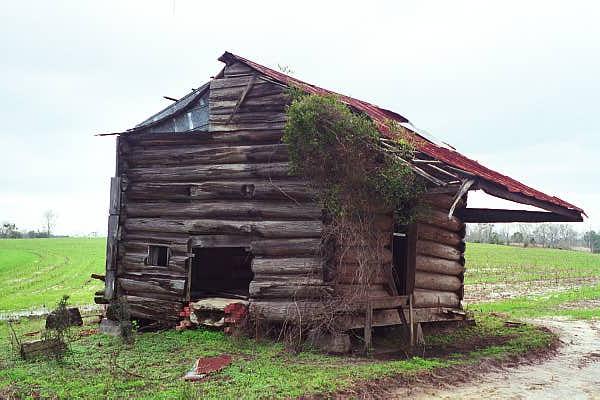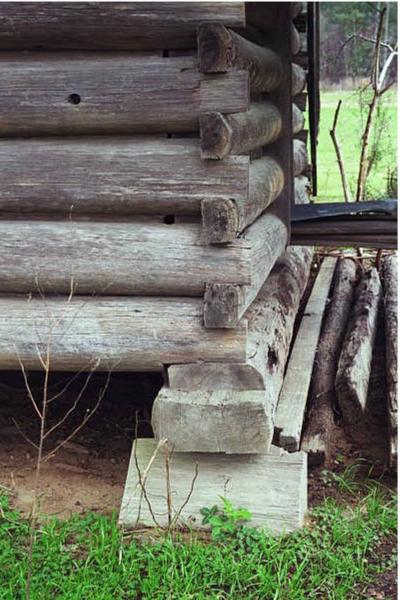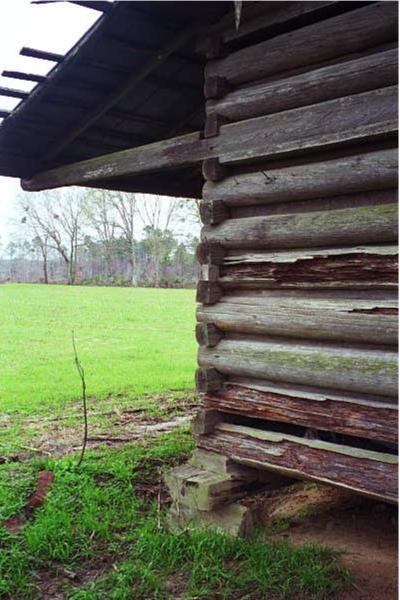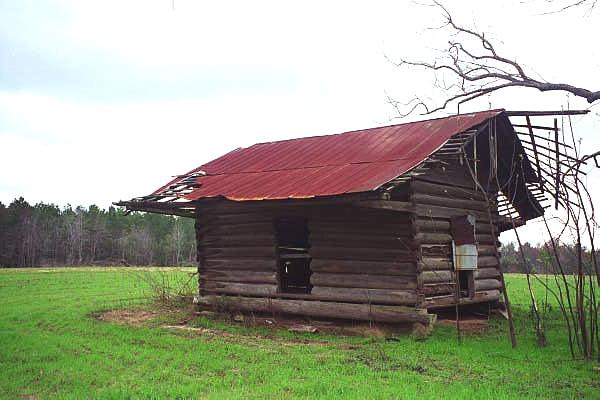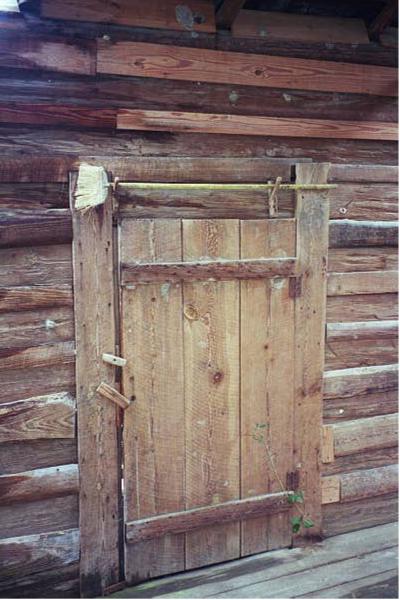 Front side faces south (porch has fallen down)

The chimney was made of soft bricks and clay that did not last in the weather.

Above are photos of the supports that have held the cabin aloft for almost 150 years.

An old broom now hangs on the original gun rack that sits above the front door on the inside of the cabin.

This is the larger cabin that is about 1/4 of a mile from the first one.  It may have been on the same homestead and occupied by one or more of William Enoch's older children.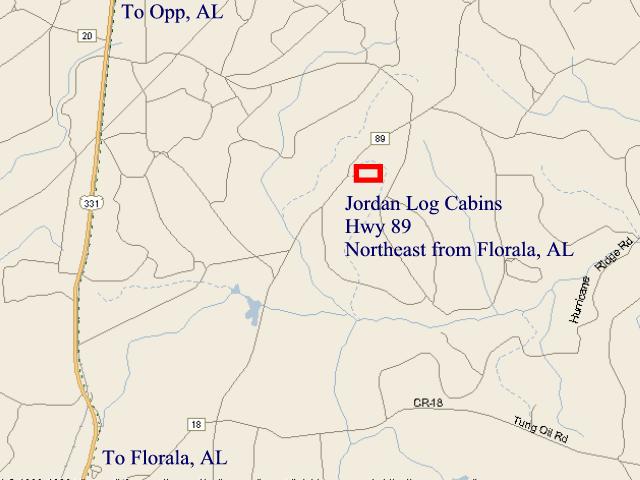 This map shows the location of the log cabins. They are east of Hwy 331 between Opp and Florala, AL. Take Hwy 18 east from Hwy 331, then turn left (north) on Hwy 89. If you get to Pine Level Missionary Baptist Church on the right, you have passed the log cabins. They are on a hill in a cotton field just south of Pine Level Missionary Church. Go south on Hwy 89 from the church and watch for a dirt road with a fence gate on the left; it will be the first gate you see. If the gate is open, you can drive up in to the cabins. If the gate is closed, you will have to walk from the gate. It is less than 1/2 mile to the first cabin.

Donald Odom currently owns the land. His wife, Sara, is a descendant of William Enoch Jordan. If you are going to visit the cabins, you might want to let Donald know. He lives in Opp.